Yoga
At Elements 5, we implement Yoga in recovery and rehabilitation programmes. Yoga is a great way to work on your flexibility and strength. It is one of the most popular physical fitness strategy all over the world. While some types of Yoga are about body relaxation, many other types types focus on learning poses, called asanas.
Yoga is a holistic approach and a way of life. It also encompasses a wide array of exercises that specializes on regional musculoskeletal systems. Yoga practitioners at Elements 5 are trained in the know hows of Yogic sciences and practices. Yoga poses can help you move better and feel less stiff or tired.
The ages old Indian physical, mental, and spiritual discipline of Yoga is validated over thousands of years and is a profusion of health benefits. Some styles of Yoga, such as Ashtanga and Power yoga, will help you improve muscle tone. When done right, nearly all poses build core strength in the deep abdominal muscles.
As you grow stronger and more flexible, your posture improves. Yoga also helps your body awareness. That helps you notice more quickly if you're slouching or slumping, so you can adjust your posture. Learning Pranayama can help you relax. It may also call for specific breathing techniques. Imbibe genuine Yoga practices to improve your physical and psychological state of person.
ASHTANGA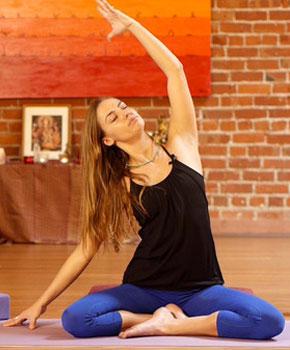 HATHA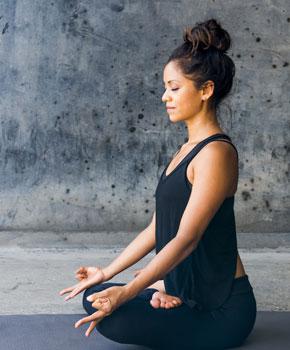 MEDITAION